ABOUT ICRIT 2019
2019 2nd International Conference on Robotics and Intelligent Technology (ICRIT 2019) aims to provide a forum for researchers, practitioners, and professinals from the industry, academia and government to discourse on research and development, professional practice in robotics and intelligent technology. ICRIT 2019 will be held in Suzaku Campus, Ritsumeikan University, Kyoto, Japan during May 25-27, 2019.

ICRIT is also the annual meeting of IJMERR editorial board, so it also serves to bring authors and editors of IJMERR together to communciate face to face and discuss chances for possible cooperation and future development of IJMERR.
IMPORTANT DATES
Submission Deadline: April 10, 2019
Notification Date: April 25, 2019
Registration Deadline: May 5, 2019
Conference Dates: May 25-27, 2019
PUBLICATION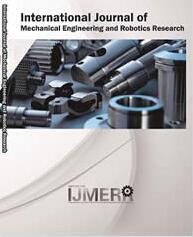 Submissions will be reviewed by the conference committees and IJMERR editorial board, and accepted papers will be published in International Journal of Mechanical Engineering and Robotics Research as a special issue, which will be indexed by Index Corpernicus, ProQuest, UDL, Google Scholar, Open J-Gate, Scopus etc.

Please follow the IJMERR Template when preparing your full paper.


Notice: For those who're NOT expecting any publication of their papers, it's acceptable to submit your abstracts to the conference just for oral presentation without publication, which will be sent to at least two techinical committees for a brief review, and it will take about 10 working days.

Download the Abstract Template to prepare your abstract.
LATEST NEWS
May 31, 2019, News !
ICRIT 2019 has been held successfully in Ritsumeikan University (Suzaku Campus), Kyoto, Japan. (Click).

April 18, 2019, News !
Prof. Yin-Tien Wang will give a keynote speech title 'Robot Vision and Its Applications in Industry' at ICRIT 2019. (Click).

March 16, 2019, News !
Final call for papers. The submission deadline has been extended to April 10, 2019. (Click).
August 5, 2018, News !
ICRIT 2019 will be held in Ritsumeikan University, Kyoto, Japan during May 25-27. The submission is open now.(Click).